8. 11. 2019
Mobile advertising becoming mainstream
The mobile phone is increasingly becoming a fixture in our daily lives. On average, we look at it up to 50 times a day. In addition to being a place where we go to get inspired, we use it to shop online, read the news or connect with our loved ones on social networks.
Seznam.cz attracts approximately 3.9 million RU visits per month from a mobile phone. Monthly traffic to the main Seznam.cz website accounts for over 50%. The share of mobile impressions in all our services reaches an average of 31%.
At this year's Seznam fórum, Petra Keratová presented highlights from Seznam's in-house research. One of them was research carried out on the target group of marketers, both on the client and agency side. The majority (70%) say they plan mobile advertising in every client's campaign. A third plan for it only occasionally. We also learned how ordinary users perceive the mobile phone. 26% of the Seznam users surveyed claim that they already use their mobile phone to shop on a regular basis, 31% from time to time, and 42% avoid using it for online shopping. A website not adapted for the mobile is the most common reason for avoiding mobile purchases. 71% of users find the desktop a more comfortable platform for online shopping.
Petra also touched on the subject of the right mobile banner. Do you know what it takes? The banner should show a legible message and only the most essential information. Color contrast is important to make the message stand out. The banner must also feature a high-resolution product image and brand logo.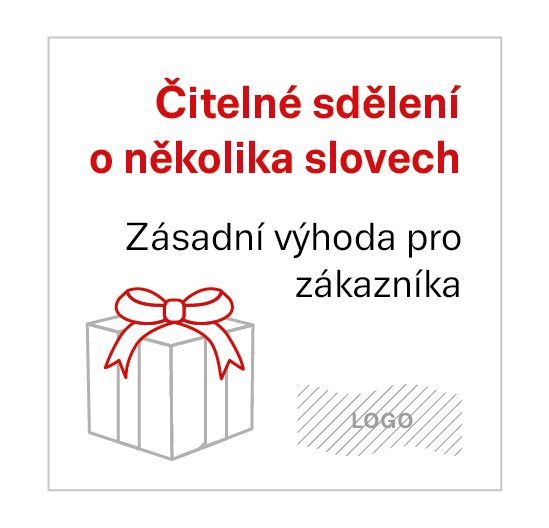 At Seznam.cz, we also make sure that the client receives visibility as part of the mobile campaign. We are doing well with our Square Premium 480 × 480 product, which offers approximately 70% visibility. Until now, you could buy it directly or in programmatic, but we have now made it available via Sklik.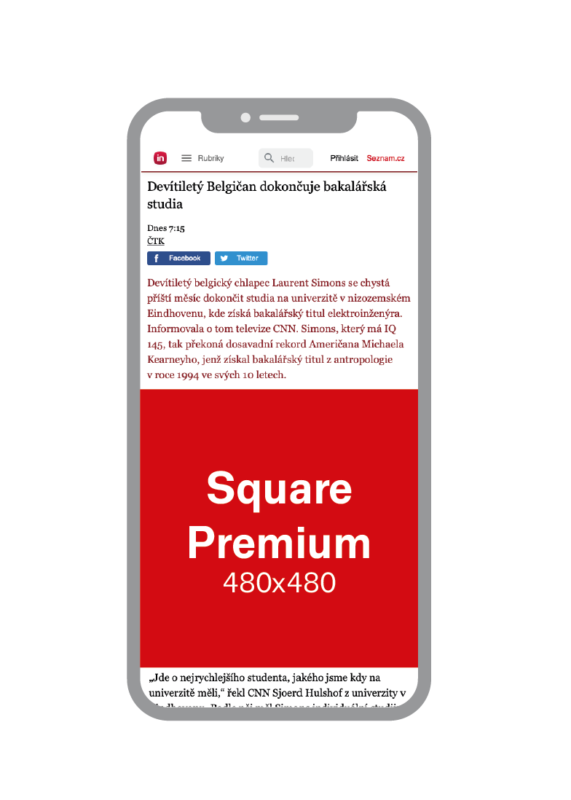 Petra makes no secret of the fact that she prefers unconventional advertising formats, which are called Rich media. She showed that advertising can also be fun if you introduce gamification. Video is another way of giving a boost to your campaign. In collaboration with client Mattoni 1873, we looked at the results of the vertical video campaign and compared them with the competition. The watch time on Seznam.cz was significantly higher than on Facebook and Instagram Stories.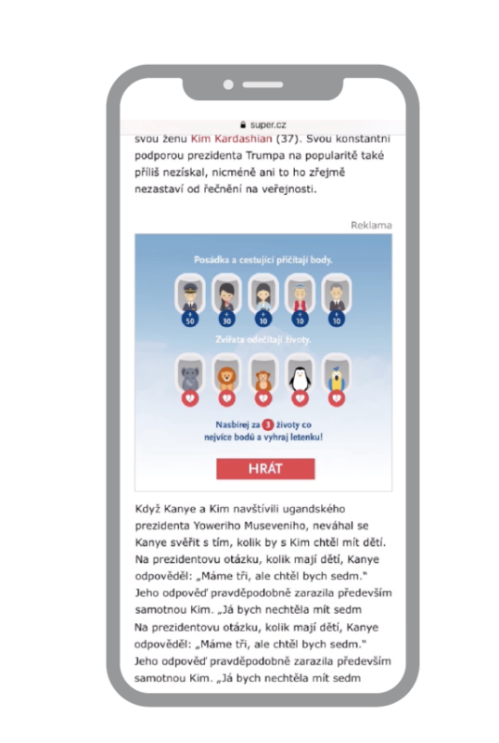 And what's in our pipeline for next year? Let it be a surprise!
Sources:
Seznam.cz research carried out on the target group of marketers on the client and agency side (sample size: 143 persons)
Seznam.cz research
Sample of about 1,000 Seznam.cz users, 15+