20. 8. 2020
Interesting content collaborations: Auto Kelly, Starobrno and more
Even the coming summer and the reverberations of the pandemic did not stop the creativity of our brand campaign designers. See how to take care of a car on a hot day, how a blind date via a webcam turned out, or test your knowledge of Czechia. We bring you a selection of content collaborations that have delivered the best results.
From the Seznam.cz idea lab
Be good to your car
Auto Kelly & Seznam Native
Every car deserves care. That is why we put together a guide to proper car washing, drying and polishing. Do you know why it is not a good idea to wash a car on a hot day? And why should you never have just one bucket of water on hand?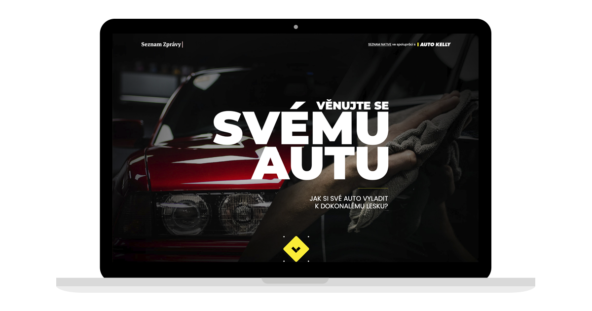 World-class destinations in Czechia
Starobrno & Seznam Native
The pandemic made it difficult for us to travel abroad this year. But our country has many beautiful landmarks, too! We have many wonderful places that can match the best of the world's destinations. Test your knowledge of Czechia!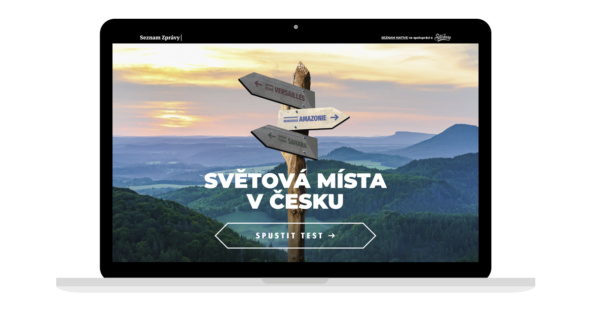 Make the most of your property sale!
Sreality.cz & Seznam Native
We gave tips to the readers how to proceed when selling a residential property on Sreality. Real estate agencies have dozens of success stories – we could easily demonstrate why it pays to retain the services of a professional. We also advised those who want to sell their property DIY-style.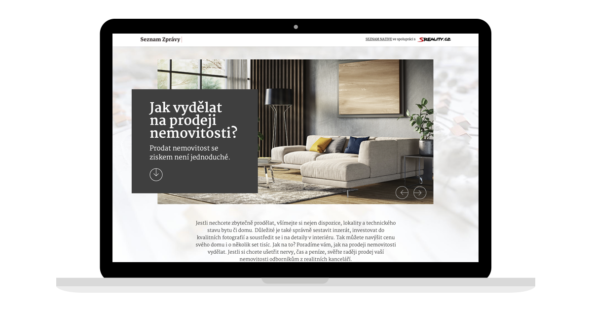 From the world
10 Strangers Having Their First Online Dating Experience
Just Eat UK (food delivery service) & Now This
Can you find love in the pandemic? The authors of this brand promotion campaign wanted to find out just that. They arranged a virtual blind date for five couples. Some of them had a clear idea of who they wanted to meet; others were in it just for the experience. They switched on the webcam and enjoyed a delivered meal at a beautifully set table in their home. And because each dater had to order food for their date, many people tried something they never had before.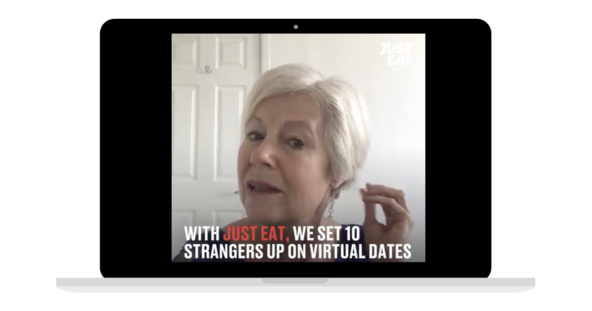 Your Voice. Your Way
Levi's (apparel) & The Guardian Labs
This brand project included 12 articles about inspiring young people, their views about the world, and diversity. Each article features the Levi's brand several times, since the client supports a number of organisations in the area of sustainability, LGBTQ rights, education of minorities or helping young music talent.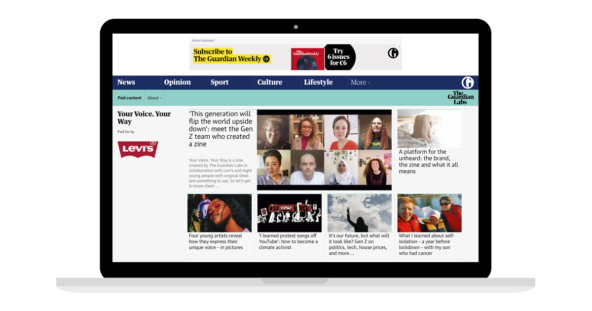 Open Mic At Home
TikTok (social network) & Genius
With TikTok, you can have a karaoke anywhere. This brand project features young, not so well-known musicians who are playing one of their tracks live. According to the video creators, the musicians perform in their living rooms.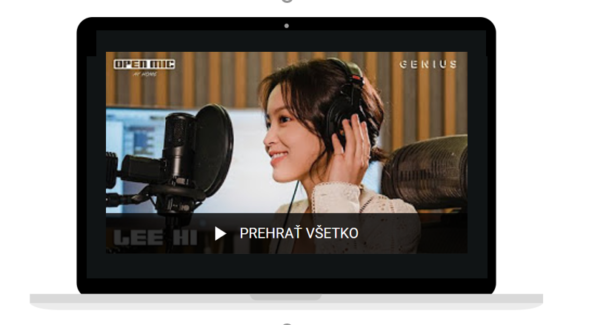 Seznam Native Team