12. 2.
Case study: precision-targeted visible reach
After some time, we present another case study, this time from a RTB campaign for our client Johann Malle, a manufacturer of continental beds and natural fibre mattresses for healthy sleeping.
Our long-term strategy in the campaign for the client Johann Malle is to purchase impressions targeted at the brand's clientele, i.e. people who can afford luxury hand-made beds from premium materials. We know that these people also use Seznam; the goal of  this campaign was to properly identify and address these users. At the same time, we set ourselves the goal of achieving high average visibility as we consider this metric to be absolutely crucial in brand and acquisition campaigns, and we are able to deliver it reliably thanks to the tools available.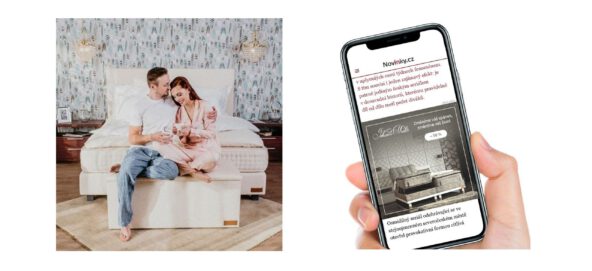 You can see the results and how we target the viable user groups in the campaign in the infographics provided.
If this campaign and its results have inspired you and you are interested in the implementation of a similar one by RTB Seznam, or if you just simply want to know more, contact us at rtb@firma.seznam.cz.
For the RTB Team
Jakub Skřivan